Family Tree Live
26th April 2019

-

27th April 2019
New UK family history show: Family Tree Live
Grab your diaries! We are delighted to announce a brand new family history show – Family Tree Live – taking place on 26th & 27th April 2019, at London's Alexandra Palace.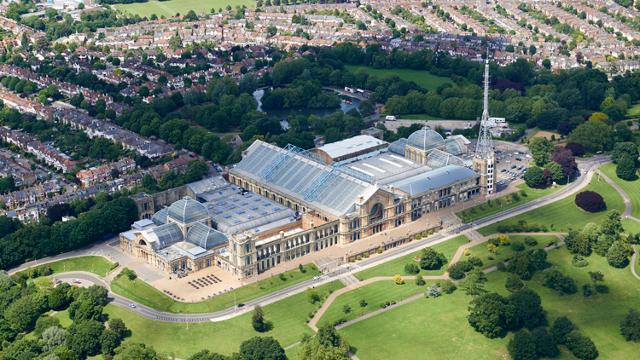 Inside this historic exhibition venue, you can expect two jam-packed days of family history fun for ALL!
Sit back and enjoy the lectures, get hands-on experience in our practical workshops, browse the displays, visit the DNA hub and advice stations, and shop for those genealogy essentials – all under one roof at Alexandra Palace. And this is just the start of the things we have in store for Family Tree Live (we don't want to give away all the surprises just yet!). But it's safe to say that the aim of Family Tree Live is to provide a really informative, exciting 'family history experience' – one that's suitable for everyone, adults and children, those new to the idea of doing some family history and those who are long-time experienced researchers too.
Just thinking about starting your family history? Come along to the show and get the help you need to begin that family tree.
Been doing your family history for ages? We will have plenty to stretch and inspire your research.
Family Tree Live is brought to you by Family Tree in partnership with the Federation of Family History Societies and will provide visitors with a vast range of learning opportunities under one roof.
Steve Manning, education officer at the Federation of Family History Societies: 'The Federation is delighted to be supporting Family Tree Live. A national event like this provides visitors with the opportunity to find out about their ancestors wherever they came from, with local knowledge and expertise provided by our family history societies.'
Helen Tovey, editor of Family Tree magazine: 'There's nothing like the buzz you get from going to a family history show and our aim is that visitors to Family Tree Live will leave brimming with inspiration, information and ideas about doing their family history. We can't wait for April 2019!'
Over the coming weeks and months, we'll be releasing the latest news about Family Tree Live.
I