The Family History Show, York 23rd June 2018, 10:00-4:30 
23rd June 2018 @ 10:00 am

-

4:30 pm

£5.00
One of the largest family history shows in the UK
Relatively Seeking UK are pleased to announce that we will be attending this years 'The Family History Show, York'.
The event is held at The Knavesmire Exhibition Centre, The Racecourse, York, YO23 1EX.
We will have a large exhibition stand, presenting the many categories of genealogy and family history research that we offer.
We will be running a help desk for anyone interested in finding out more about their Family History.
As Professional Genealogists and Family History Researchers, we have years of experience in building, researching or just giving a little help to people with their family tree research.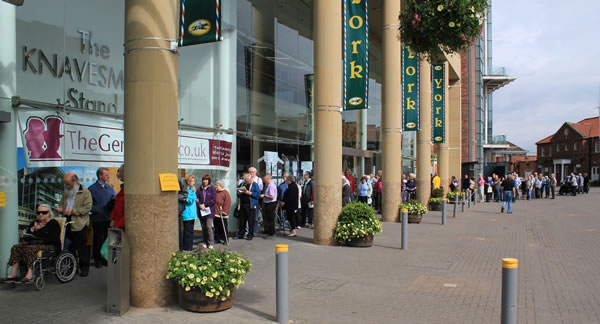 With exhibitors from all over the UK and Ireland, this is probably the largest event of its kind in England. Many family history societies and companies attend each year. There is lots of local history from the York area too.
You don't have to have Yorkshire Ancestors to come to this fair – they can be from anywhere at all! Everyone is very welcome and there is lots to see. There is plenty of parking and refreshments are available all day. There are several lifts to take you to the upper levels, and the whole place is wheelchair friendly.
Do you really know who you are? Come and find out – you may be surprised!
We look forward to catching up with many of our friends and clients as well as making many new ones, we hope to see you there as well !!!